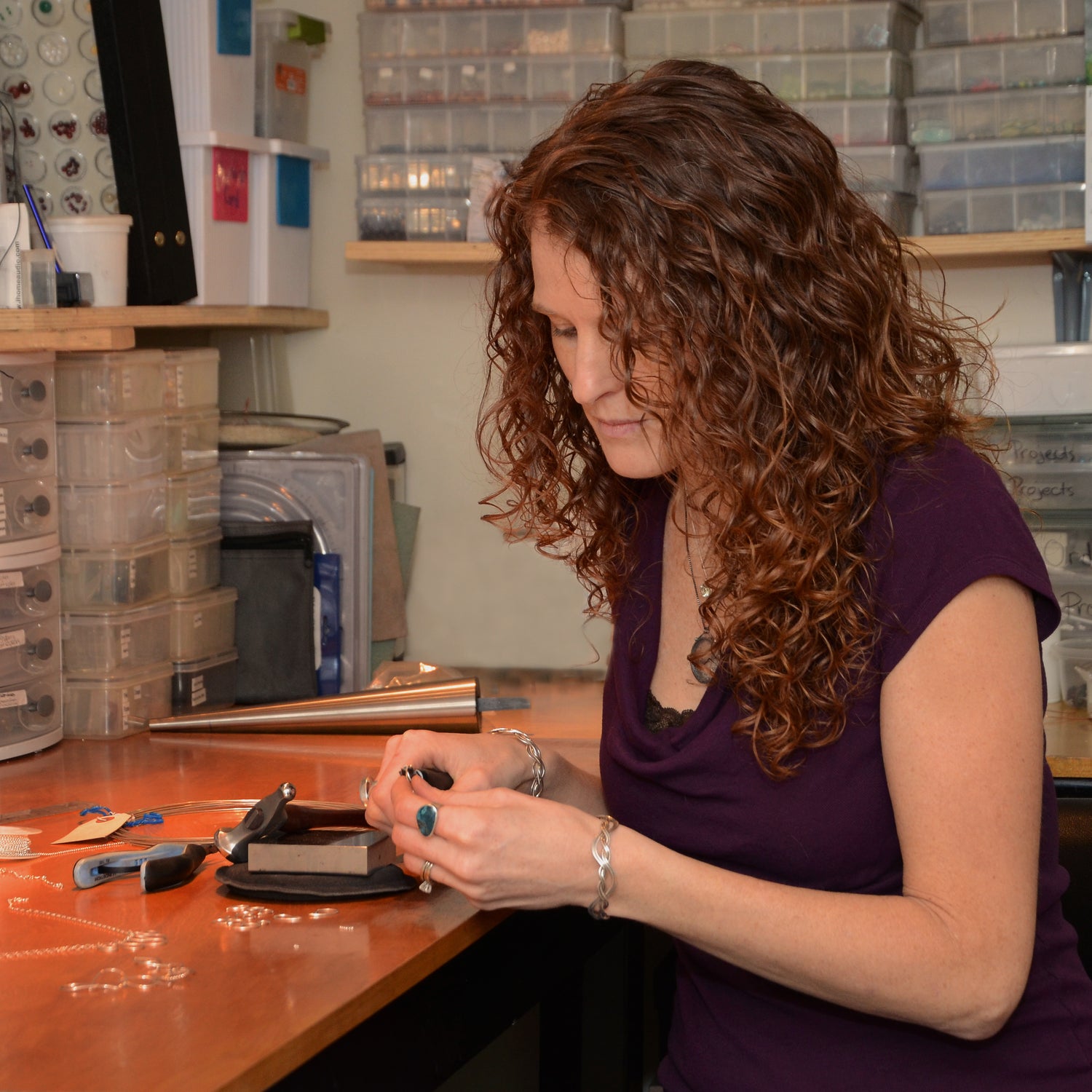 ARTISAN MADE
Handcrafted jewelry inspired by nature and infused with symbolism. Julie strives to create timeless designs that evoke a deep connection to the natural world.

A native of New York's Adirondack Mountains, she grew up with a love and appreciation for nature. Based on these early influences, she pursued a career as an environmental engineer, graduating from Clarkson University's master's program in 1997. In 2005, she began her unexpected creative journey into jewelry making. In 2012, she left engineering to follow her passion.

Julie's creativity is inspired by her love for nature, but undoubtedly, her engineering background influences her jewelry work.  The timeless elegance of her designs are accentuated by quality precision workmanship. Her business acumen and an eye for beautiful design have established Saratoga Jewels as a unique quality brand.