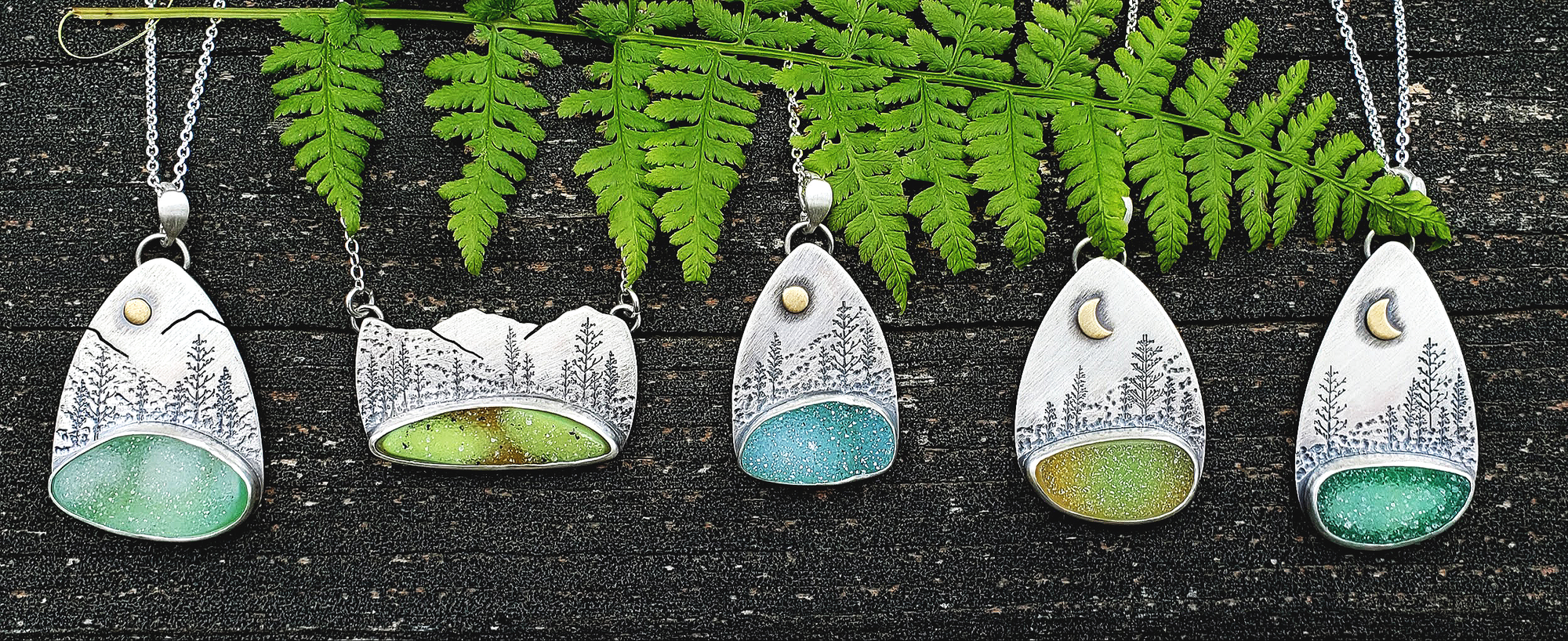 Nature Inspired Handcrafted Jewelry
Each piece of is designed and handmade by Julie in her studio near Saratoga Springs, NY. Learn more about Saratoga Jewels.
This collection features jewelry inpired by scenic mountainscapes. Mountain adventure awaits. Embrace the challenge, appreciate the journey and enjoy the thrill of the summit.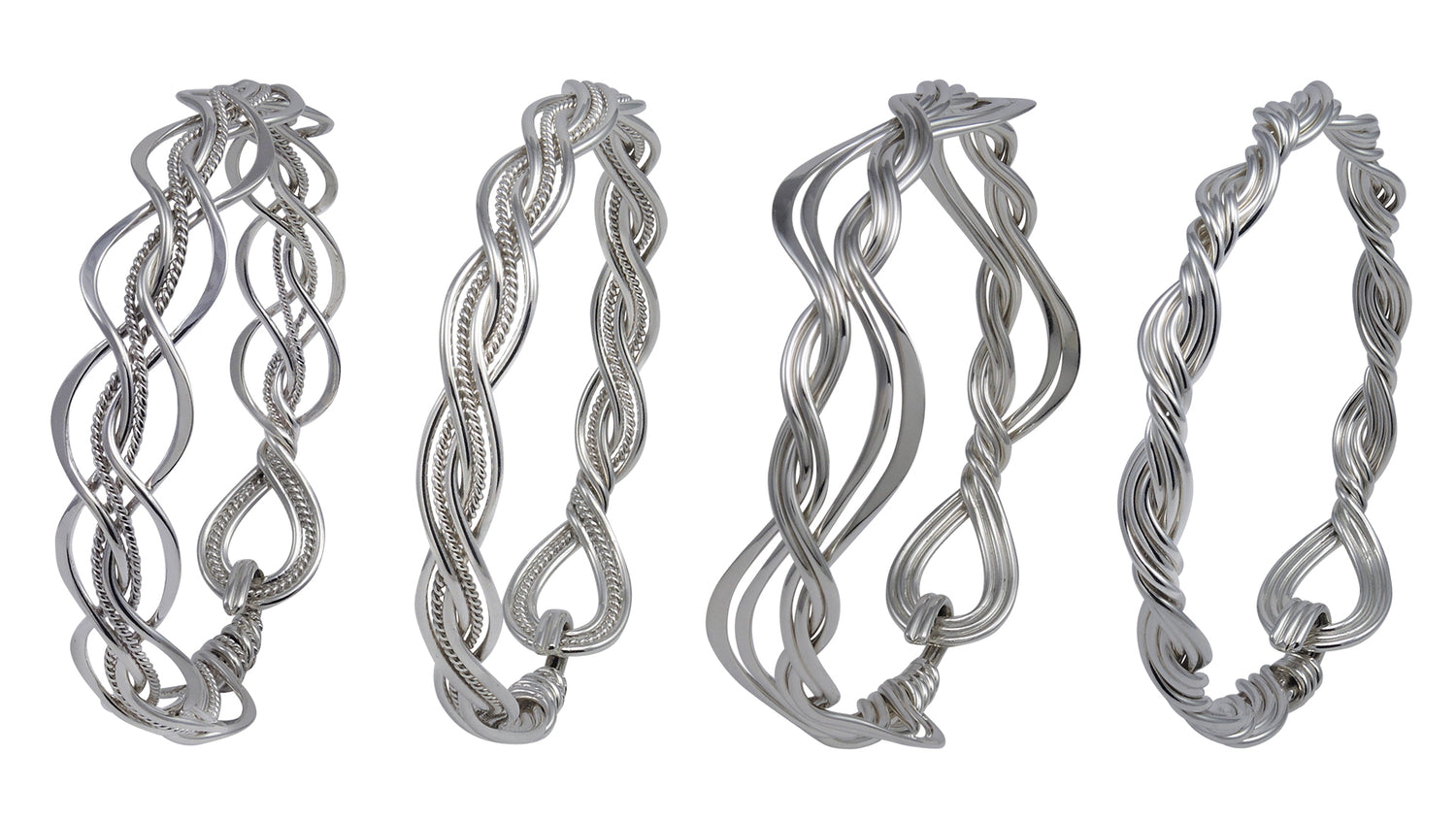 Water Cuffs
Symbolically water is often viewed as the source of life itself, signifying the interconnected flow of energy between all things. The fluid movement of water can evoke a range of emotions, from the calming reflective nature of a babbling brook to the powerful movements of a waterfalls.  Whether it is the graceful movement of a meandering stream or the sense of renewal from a refreshing mountainside creek, wrap your wrist in the fluid energy of water.
Shop now